Apply To Pacific Boychoir Academy
Pacific Boychoir Academy offers:
• Grades 3 to 8 with class sizes of 12 or fewer students
• Rigorous academics
• Placement in top high schools
• Health and safety is our priority
We are always happy to invite you and your prospective student or choirster to campus. Whether you're interested in music or our day school, register to tour our campus.
If you're still undecided and need more time, you can register your interest by adding your details to our Inquiry Form. Our admissions director will be in contact to discuss your application soon.
Step 1
Meet With Us Online
Attending a Virtual Information Night via Zoom is an easy first step in getting to know PBA, and letting us get to know your family. Virtual Info Nights allow families to learn more about our academic and music programs, and our unique approach to education for boys. Virtual Info Nights are scheduled frequently throughout the year, and are hosted by our Leadership Team. Check our Events Page for upcoming Virtual Info Nights or schedule directly by contacting admissions@pacifiboychoir.org or  (510) 652-4722 .
Step 2
Visit Our Campus
The best way to know whether the Day School at Pacific Boychoir Academy is a good fit for your son is to spend a day with us.  This Shadow Day is a typical day at our school, the campus atmosphere and most importantly, an introduction to new friends.  During Shadow Days, families are invited to tour the campus and meet our Academic Director.  At the bell, a student ambassador will guide your son through the day, starting with academics and ending with choir rehearsal. Meanwhile, the School Leadership Team is available to answer any questions you have.
Parents and prospective students may also attend Monday Night Dinner and Rehearsal.  Monday Night Dinner is a long-standing tradition at PBA during which music staff, our Varsity Troubador (day school) choir and High School Troubadors break from evening rehearsals to share a meal and community in our Theater.  Monday Night Dinner is a great time for parents to get a feel for the traditions and culture of the school, and to chat with staff about our programs in a relaxed setting.  Either/both can be arranged by contacting admissions@pacifiboychoir.org or (510) 652-4722.
Step 3
Submit An Application
Ready to apply? Pacific Boychoir Academy uses the FACTS school management system for admissions, enrollment and financial aid.   Applications may be submitted at https://pba-ca.client.renweb.com/oa/?memberid=17286 along with a $35 application fee.  Transcripts from your son's current school, if available are requested as part of the application process. Most importantly, the application is another window into your family, with questionnaires for both parents and prospective students. We want to know why you think that our school may be the best place for your son, and what we can do to provide the best possible experience for him.  PBA will inform you about our admissions decision within 30 days of submission.
Step 4
Academic & Musical Assessment
Applicants to our day school will be invited to return to PBA for a Placement Interview with our Academic and Music Directors. PBA is proud of its small class size and low student-to-teacher ratio.  These factors, in combination with comprehensive assessment, allow us to individualize the academic strategy for each student.  At this stage, parents are encouraged to provide additional information about academic, emotional, and social needs that will help PBA provide the best possible experience for their son.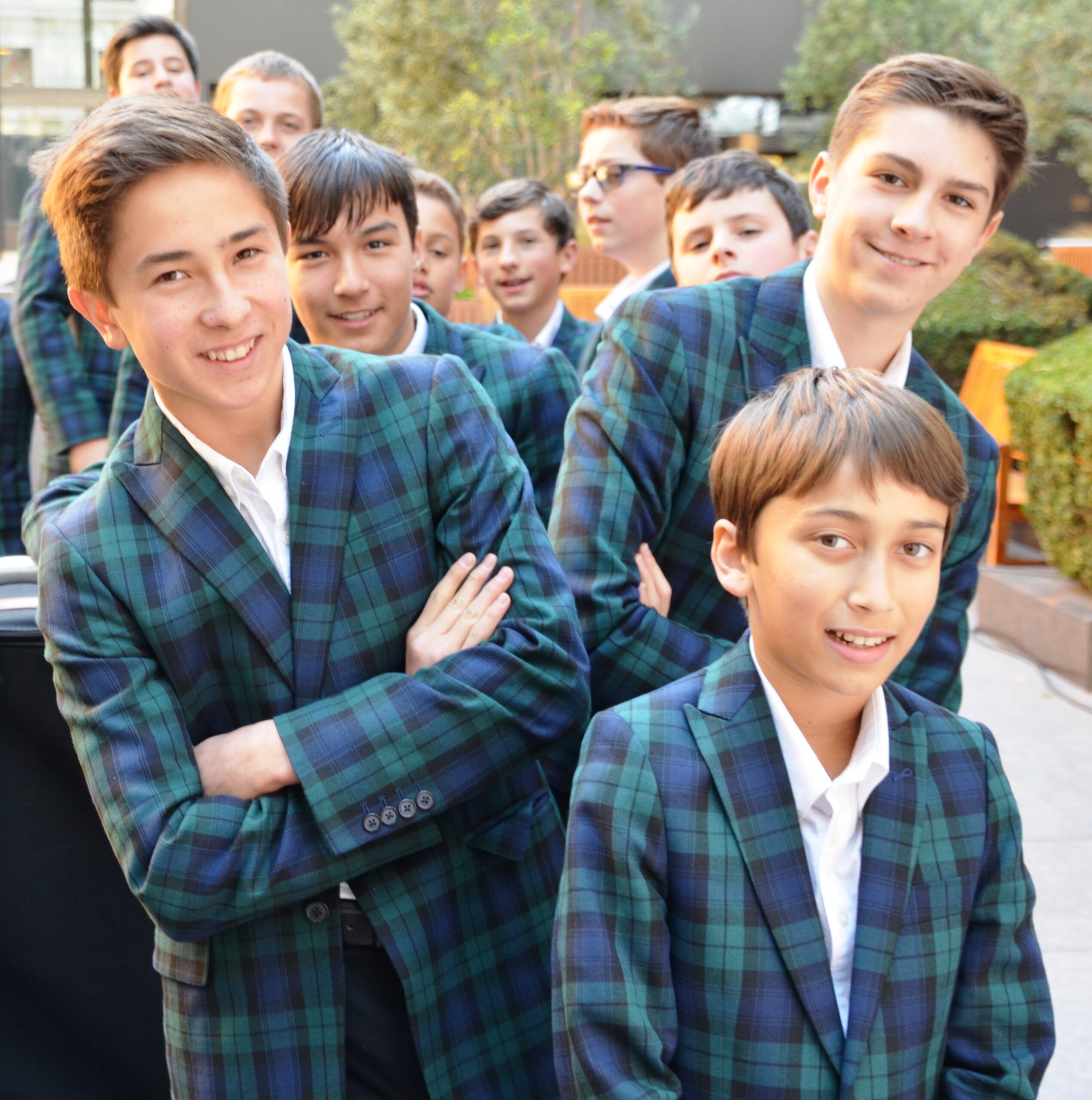 Pacific Boychoir Academy Financial Aid
Day School Tuition for the 2023-24 Academic Year is:
Elementary School (grades 3-5) – $20,850
Middle School – (grades 6-8) – $28,500 
While Pacific Boychoir Academy's tuition is low compared to other Bay Area independent schools, we recognize that tuition is a significant expense for many of our families. We offer financial assistance on a case-by-case basis, partnering with a third-party organization to ensure the equity and confidentiality of your financial data. Based on this analysis,  PBA will make offers of financial aid to each applying family.  Financial aid applications are available through FACTS at https://online.factsmgt.com/grant-aid/inst/3D0BH/landing-page.
Troubador Scholarship & Talent Search
The TROUBADOR ANNUAL FUND at Pacific Boychoir Academy awards annual scholarships to promising vocalists with a commitment to excellence in academics and musicianship.
For 25 years,the GRAMMY-winning Pacific Boychoir Academy has offered once-in-a-lifetime opportunities for boys. Pacific Boychoir's Day School Troubadors combine rigorous academics with elite musical studies. Our young men thrive with a "Best for Boys" curriculum that features small class sizes and emphasizes the rewards of personal commitment.
All grade levels receive 90-120 minutes of expert musical instruction each day.
Scholarship funds are awarded to boys registering for Pacific Boychoir Academy Day School for academic years 2023-24 or 2024-25.
$20,000 TUITION SCHOLARSHIP
AWARD CRITERIA-BOYS GRADES 3-8
Strong Desire to Grow Academically and Artistically

Financial Need

Musical Ability
APPLICATIONS DUE DEC 15, 2023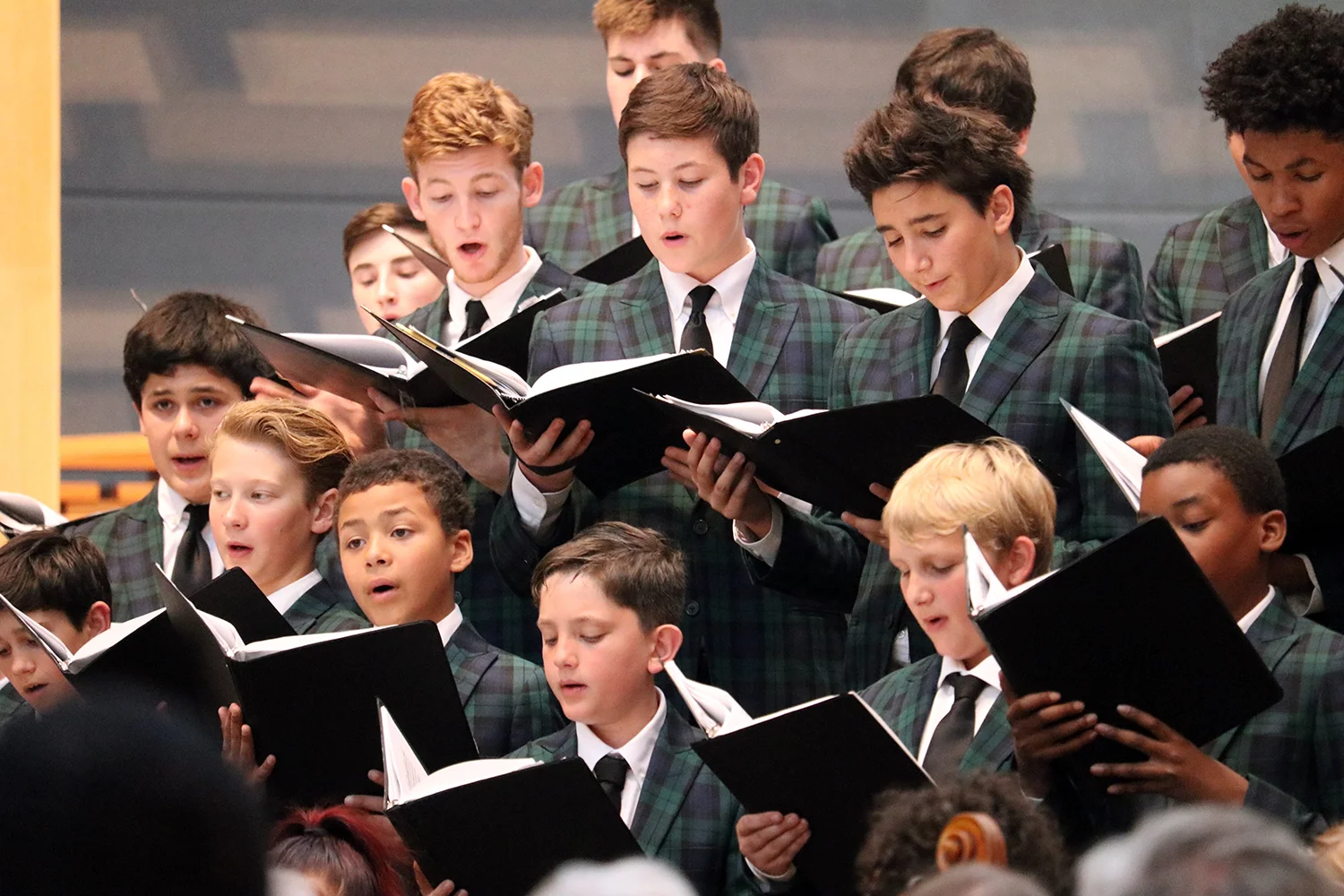 Join us on campus to see what it's all about.
Simply fill out the form on this page and we'll be in touch to schedule your visit. We'll do our best to make sure we respond quickly, but if time is short, feel free to call us directly at the number below.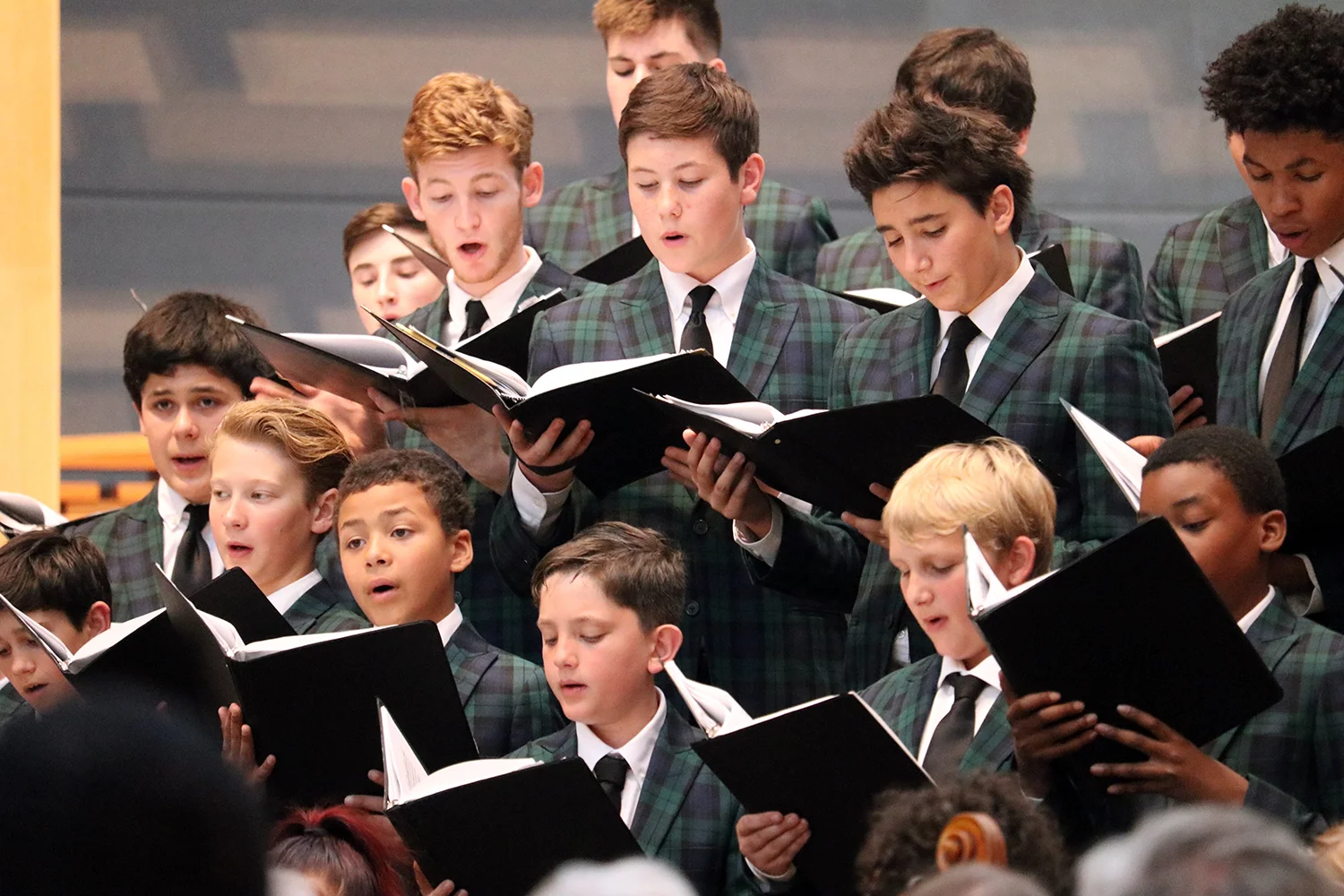 Want to know more about Pacific Boychoir Academy?
Request a 1 on 1 with our Academic Director to understand how Pacific Boychoir Academy can help bring out the best of your son or daughter.